СreativeMisfits Forum
www.creativemisfits.aforumfree.com



Creative Misfits forum was founded on June 5, 2008. It has about 650 members and there is something for everyone, even non-PSPer's. Creative Misfits is a very useful forum for taggers with regular updates on artists' changes, license changes, new tube releases etc. Experienced taggers at CM are always willing to help newbie taggers develop their tagging skills.
---
The Tagger's Den forum
http://www.taggersden.com/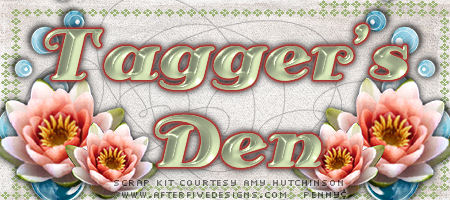 The Tagger's Den forum is a fun, relaxing place to visit, participate in a wide variety of challenges, games, and friendly chit chat. We are committed to being a copyright aware forum and believe all credit should be given where due. We provide an endless stream of challenges and opportunities to win and earn tubes, scrap kits and more, plus there's always someone willing to offer a helping hand, be it a tagging problem or a human problem. All are welcome to become part of our family.
---
Bag-a-snag Forum
www.bagasnag.proboards.com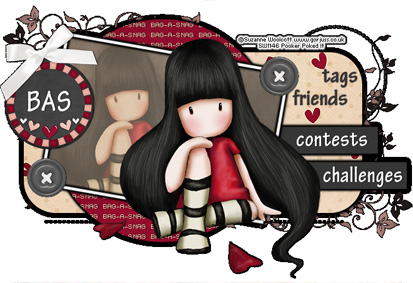 Bag-A-Snag forum has been around since 2001 and has over 50 members: some of them are keen taggers while there are many of those just learning how to make tags. The forum members mostly tag with PTU artists, although FTU artists are also supported. The atmosphere of Bag-A-Snag forum can be characterized as laid back with no pressure on any of the members, which allows enjoying the experience of being a part of this community.
---
Dangerous Minds Forum
www.dangerous-mindz.com/forum



Dangerous-Mindz, formally TUTS, has been around for more then 10 years. We strive to inspire our members with fun games, tutorials, and more with great rewards
Like our ever-growing collection of exclusive commission art, that ALL members are able to receive either through joining our exclusive "Tube Squad", winning them in give-a-ways
Or earning "DM Dollarz" by being active within the forum. We have a vast library of FTU artists as well, including some with exclusive permissions just for us! We have an amazing staff and
Helpful members who will gladly help out even the most novice tagger. Participation is a requirement to stay a member, but we are sure that once you get settled you'll want to stay!
---
PSP Party Forum
www.psp-party.com/partycentral/index.php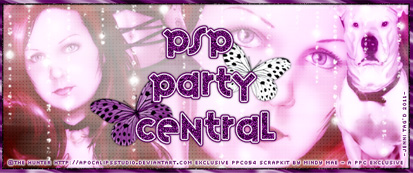 PSP Party Central is part of our PSP Party website, where we host the forum, our school and all our tutorials. We have lots to do for everyone!!! If you're a non-PSP'er looking to learn or a PSP'er just wanting to hang out and have some fun, then come on and join the party! Anyone and everyone is welcome to join at any time... we have no member restrictions except that you be over the age of 18, as we are an "adult" site. We have over 230 registered members and we are copyright compliant. So, if you are looking for a forum that is fun, laid back, drama free, without the cliques and favoritism, then this is the right place for you!
---
Creative Café Forum
www.creativecafe.forumotion.com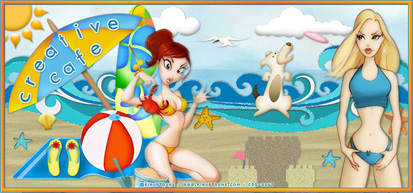 Creative Café is a small but friendly & family atmosphere forum with 333 registered members and lots of activities to take part in. The forum has recently celebrated its 2nd year anniversary. There are always lots of contests & giveaways. According to the owner, everyone just loves PFD tubes, so its members are looking forward to getting more of those.
---
Another Creative Diva
www.acdiva.com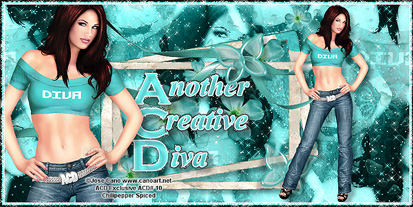 Acdiva.com is a fun and friendly forum for all copyright taggers. The members of the forum are proud to be extremely copyright compliant, while enjoying regular contests with fun prizes for the winners.
---
PSP DreamLand Forum
www.pspdreamland.actieforum.com



PSP Dreamland is a Dutch PSP forum with over a 100 members, almost all of them from the Netherlands and Belgium.
We have weekly challenges, extra contests and have over 400 beautiful tutorials.
We are a copyright compliant group and we allow the use of PTU artists as well as FTU artists and ofcourse we are a big fan of Pics for Design!
---
Tag Emporium Forum
www.TagEmporium.yuku.com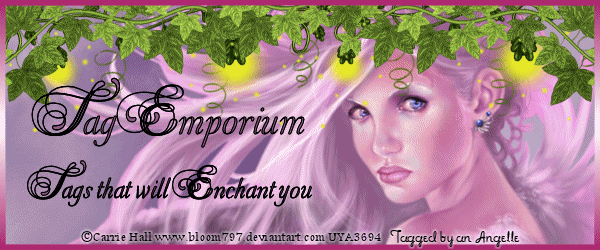 Tag Emporium is a copyright compliant group with 95 members. We have 17 talented taggers offering tags. We are a warm and friendly active group with lots of things to do for PSPers and Non-PSPers. We offer regular events, contests and prizes. There is no posting requirement to join Tag Emporium. Everyone is welcome!
---
The Creative Chicks
http://www.the-creative-chicks.com



We are a group of friends from all around the world who love to psp and just hang out.
We create signature tags, templates, scrapkits and other goodies.
You do NOT have to be a psp'er to join.
Everyone is welcome no matter who you are.
We do NOT screen members because we're here for fun!
And we pride ourselves in being drama free.
Memberships are approved every Sunday so please be patient with us.
---
Creative Addictions
http://z10.invisionfree.com/CreativeAddictions/index.php?act=site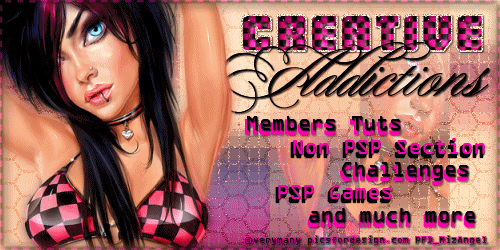 Creative Addictions was created on the 4th October 2006 and has over 280 members. We welcome all people into our forum whether they PSP or not and whatever level PSPer they are. Our members are always willing to help out new members and to pass on knowledge they have about PSPing.
We have loads of different things to do around the forum from non-PSP games to fortnightly challenges which include tutorials, masks, snag & tag, artist tutorials, members challenge & many more. There is a PSP game section which includes sig swap, tut tag, push the button & more. We have our own members tutorials where every tutorial is made with FTU scraps & elements
CA also has a vast list of permissions to use different FTU artists, which we fully support along side PTU artists, where we give you regular updates on all PTU tube sites. All we ask of our members is they participate whenever they can and they are copyright compliant, which we are happy to help with. No drama, just come and have fun!
---
Signature Lane
http://www.cafemom.com/group/siggylane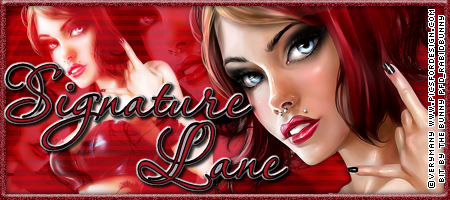 At Signature Lane we offer an excellent variety of signatures & forum sets, from an amazing team of designers. Our designers also write tutorials and create scrap kits. Established 3/2011 we have 116 members, and growing quickly. Our very favorite artists come from Pics For Design! We not only have weekly offers, we have surprise sets, limited time offers, games & contests. We help express your personality, and build friendships along the way!
---
House of Tags
http://uk.groups.yahoo.com/group/houseoftags/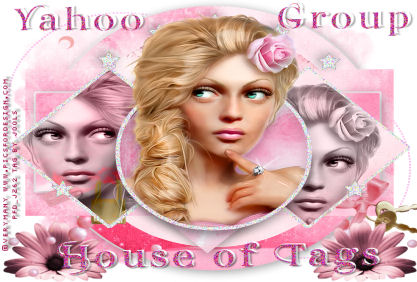 House of Tags (HoT) is a friendly, Yahoo based group, with taggers from novice to experienced. We currently have 97 members, but it is growing FAST. We love tagging and sharing our creations. Come join us, we have daily challenges, and contests!
---
United Tutorials Registration
http://www.united-tutorials-registration.com/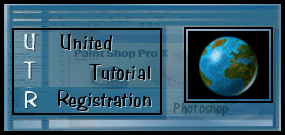 We are open from February 1, 2011 and have 81 one members at the moment. We are closed forum, and all of our members are PSP Tutorial writers. We hold some PSP competitions 4 times a year (Christmas, Easter, summer and Halloween) and do a Crea'zy PSP every 3 weeks, in which we give a zip with goodies (such as masks, templates or some decorations) that members have to use during the challenge. Every month we also have a featured member's tutorial. We also reward a monthly selected member with tags others make special, well as teach a 12-week course in writing PSP tutorials, giving the students a UTR diploma.
---
Pandora's Box
http://pandorasbox11.forumotion.com/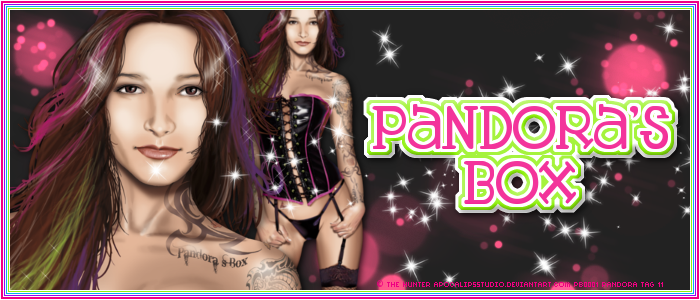 Our forum is fairly new, we have 35 members. We offer weekly challenges for those who create tags/graphics. We have some very talented taggers who offer their work for anyone on the forum to request with their name. We also have monthly challenges where you can win tags and even tubes! Also, we have a point system. You earn Gems (our special points) by checking in daily, participating in weekly challenges, and for being extra super participative! These Gems can be traded in for some of our forum exclusives! Exclusives include exclusive tag sets, exclusive scrap kits, exclusive tubes, and exclusive templates! They can also be traded in for actual, physical gifts which will be mailed to your address!
---
Addictive Pleasures
http://addictivepleasures.aforumfree.com/



Addictive pleasures forum opened in early august 2011. We have at current 174 members and growing each day. It's a drama free forum with great members and a great management team. There is something for everyone, even those that do not psp. We have games, challenges, contests and lots of activities to take part in to win tubes scrap kits. We are copyright compliant and everyone is welcome.
---
Taggers Against Drama
http://taggersagainstdrama.forumotion.org/forum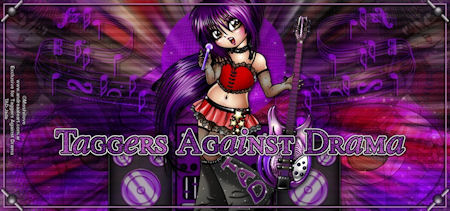 Put very simply, Taggers Against Drama (TAD) is a safe place for those that love tagging and sharing their creations. There is NO DRAMA here - it will not be tolerated and any posts that are put up to stir trouble will be immediately deleted - without notice. With all of the changes going on in the psp community and the back stabbling, gossiping and overall nastiness, there needs to be a place where you know that when you come visit, you get nothing but pure enjoyment. That is TAD! We will have many things here for you -- from games, and chit chat to our weekly Throwdowns, that could earn you prizes each month. We have areas for taggers and creators -- something for everyone. So please - take a look around, jump in on the fun and lets get PSP back to what it should be - fun, enjoyable and relaxing! Join us for a whole bunch of fun -- chances to win great things - and NO DRAMA - EVER!!!!!!
---
Pimpn' PSPers
http://pimpinpspers.forumotion.com/



Pimpn' PSPers is a forum for all taggers, no matter what program you use! We challenge our members weekly in Beginner, Intermediate and Advanced levels of difficulty. These challenges are then voted on by our members and points are awarded depending on the level of the challenge entered. At the end of the quarter we award prizes depending on your overall score! We also compete in what we call "Street Creds" Any member is free to call out any other member in a challenge determined by the admin, and points are awarded depending on the voting for whose is best. At the end of every month prizes are awarded for that as well! We also do daily random contests, where you earn diamonds, which you can trade in for exclusive kits and tubes that belong only to the forum! Come check it out and join the fun and meet some awesome ladies!
---
Signature Sensations
http://signature-sensations.forummotion.com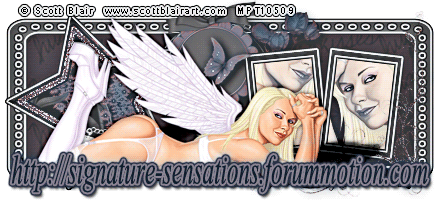 Signature Sensation is the PSP group founded at the beginning of the 2010. We have close to 200 members who make this board unique and fun. We have over 10 psp challenges, including frame challenge, template, theme and surprise challenge. We also offer mangers challenges where each manager or moderator give us their challenges. Also all managers have their own always list where you can get beautiful tags. We offer a lot themes and topic for the non-PSPers so this board is open to everyone. SS have own sensational bucks which you can use in the board for "buying" different tags and sets! Signature sensations offer contest throughout the year and we try to make fun for all. In all we are very active with lots of fun and games, drama free board.
---
Graphic Love
http://www.cafemom.com/group/92088



Graphic Love is a fun group full of tags, siggies, games, contests, friendships and more. There is always something new from parties, mystery offers, and to even freebies. This group offers a dynamic no other group can. I established Ownership in 2009 and have made it a home away from home. Come stop in and see our 15 talented designers have in store for you.
---
Signature Battles
http://www.cafemom.com/group/114420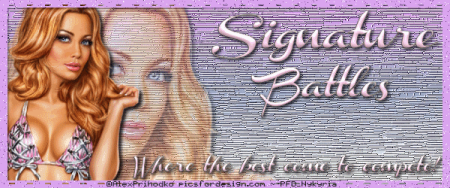 Are you a designer, want to learn or just someone that loves to be spoiled with siggies? Well this is the group for you! Here at Signature Battles we have different levels of competition. Whether your just starting out or experienced, we have it all. So we hope that you pull up a chair with your mouse and lets get battling! Our battles run 8 weeks long and have a week long battle of winning tubes based on a theme. Established May 2011. We have 102 members and still growing.
---
Taggers Tavern
http://taggertavern.forumotion.com/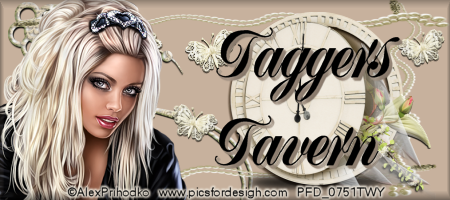 Taggers Tavern is a little different than most groups as we add little twist to most of our challenges to make them more interesting. We are copyright compliant & drama free. Our members and staff are the best. We would love for you to come join us in our little Taggers Getaway.
---
Best Pics of the Week
QUESTS
PROMOTIONS
Popular searches

PSP TUBE ARTISTS
+ Show all
SCRAP KIT DESIGNERS
+ Show all