Hello, Dear Friend! Are you perhaps confused about the types of licenses our site is offering? Do not worry, this guide will help you!
We have 4 different licenses – PU Only, CU Basic, CU Extended and CU Unlimited.
CU Extended is for Extended Royalty Free License. It is suitable for commercial use of the picture and its alteration, for creating both digital and printed products, except for the purpose of (re)selling the picture itself of products created with it.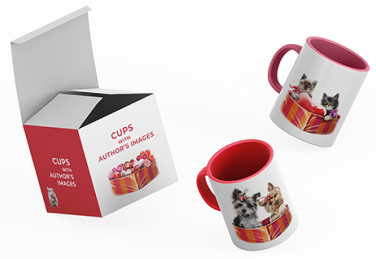 You can alter pictures under this license, including recolor them, use different parts of the drawing or the full body image. You can use pictures under Extended Royalty Free License for creating digital and/or printed products, for limited use * and in a limited number **.
* "Limited use" means you are not allowed to sell the items you create with the design made from the image purchased with this type of license.
** "Limited number" stands for 20 items in total.
This license allows on-demand commercial use of the images. When using images under this license for on-demand designs and products, it's allowed to:
offer and show a range of products on which the image can be put (like mugs, T-shirts, mousepads etc) with the image preview graphically added to such products to give the idea;
make physical products after receiving such an order from the customer in number that does not exceed 20 units (in total for one image purchased).
show photos of products you already made and sold to someone using this particular image or another one;
create on-demand design for the customer to use that design later on and make physical products on their own AND for strictly personal use (such as mugs, T-shirt etc.) but no more than 20 of such products in total.
When using images under this license for on-demand designs and products, it's NOT allowed to:
create any products (that you intend and will sell) in advance;
create more than 20 units in total of any product for one image purchased;
display previews of images under this license on products you can make with them at online stores without expressly stating that this is an on-demand item that can only be supplied in a limited number of units (20).
This license does NOT allow reselling the picture itself, passing it to a third party or uploading it to file sharing services.
QUESTS
Best Pics of the Week
PROMOTIONS
Popular searches

PSP TUBE ARTISTS
+ Show all
SCRAP KIT DESIGNERS
+ Show all